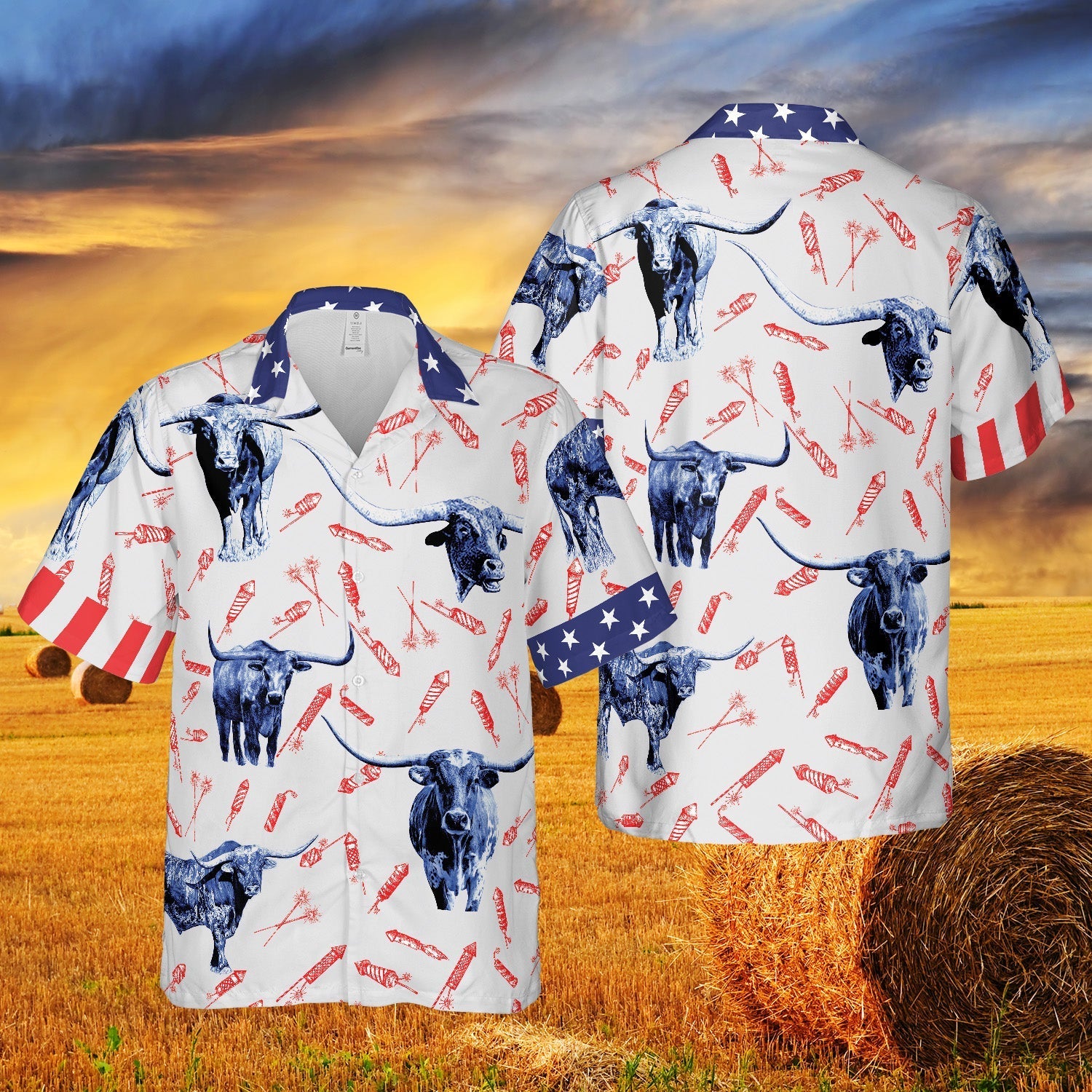 Notice: This item is custom, it takes 2-4 weeks to be made and delivered.
Independence Day Fire Cracker Tx-Longhorn Pattern All Printed 3D Hawaiian Shirt
- Premium Polyester. This fabric is incredibly strong and durable as well as resistant to wrinkles, shrinking, abrasion, and mildew.
- Design covers the front and back of this product. It is hand-finished to ensure your hoodie graphic is aligned, complete, and totally brilliant.
- The anti-fade printing can withstand machine wash, hand wash, and even high-temperature wash without any reduction of the vibrancy of colors. The size is a unisex size, up to 5XL. Strictly follow our size chart to choose your best fit.